TAILLEUR MUST-HAVE The month of October it's almost finish and in a few week will be November, ready for the real cold days. Some days ago I would decide to shoot this look in one of my favorite place in my hometown, Turin. Completely immersed in the Parisian mood of course! This look said me: " shoot me now please!" For this season the tailleur ( for example my Comptoir des Cotonniers look) it's a very must-have and back to the fifties/sixties where Grace kelly weared an elegant look becoming an iconic for all women in the world, a chic and elegant pieces to wear day by day.
Don't miss my everyay update looks on my Instagram profile and let me know what do you think!
Ottobre sta volando ed in un attimo sembra già che Novembre sia alle porte, pronto a "raffreddare" questo clima quasi primaverile che come un abbraccio sta riscaldando la città.  Ho deciso, qualche giorno fa, di soffermarmi in una delle mie piazze preferite dall'aria così parigina per scattare un outfit che sembrava proprio volermi dire " fotografami!".
Questa stagione, come per quella precedente, che i completi sono un must-have con un ritorno agli anni 50′ dove  il tailleur,    (come il mio completo Comptoir des Cotonniers) indossato da Grace Kelly nei primi anni 60′ diventa icona di moda, un capo chic ed elegante non solo per gli eventi formali ma da vivere "day by day" . Potrai trovare i miei look ed i miei ultimi update anche sul mio profilo Instagram!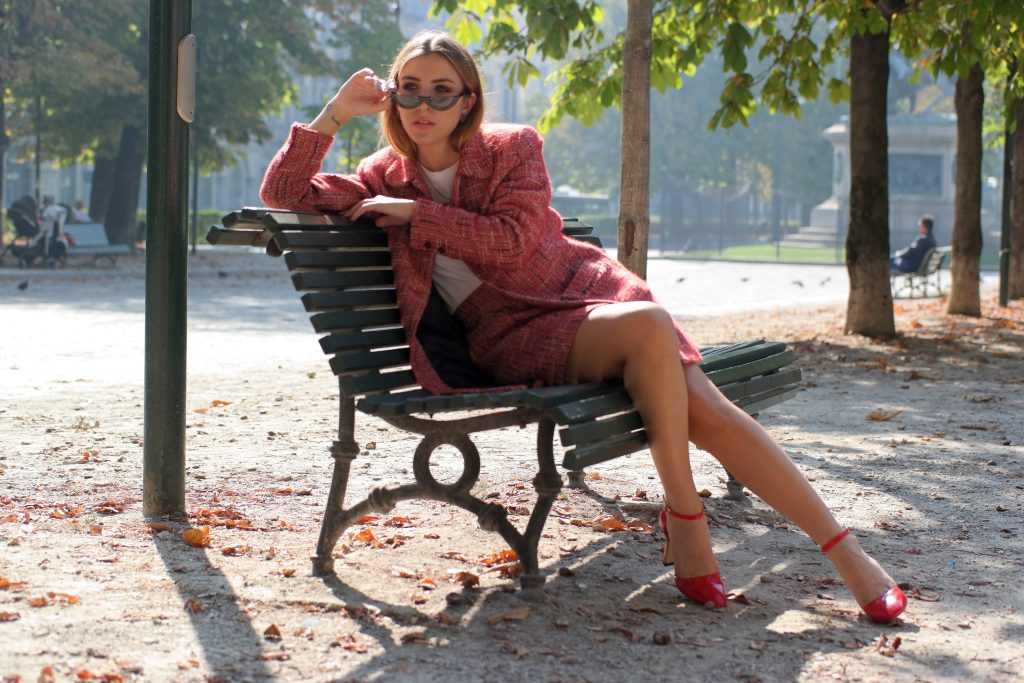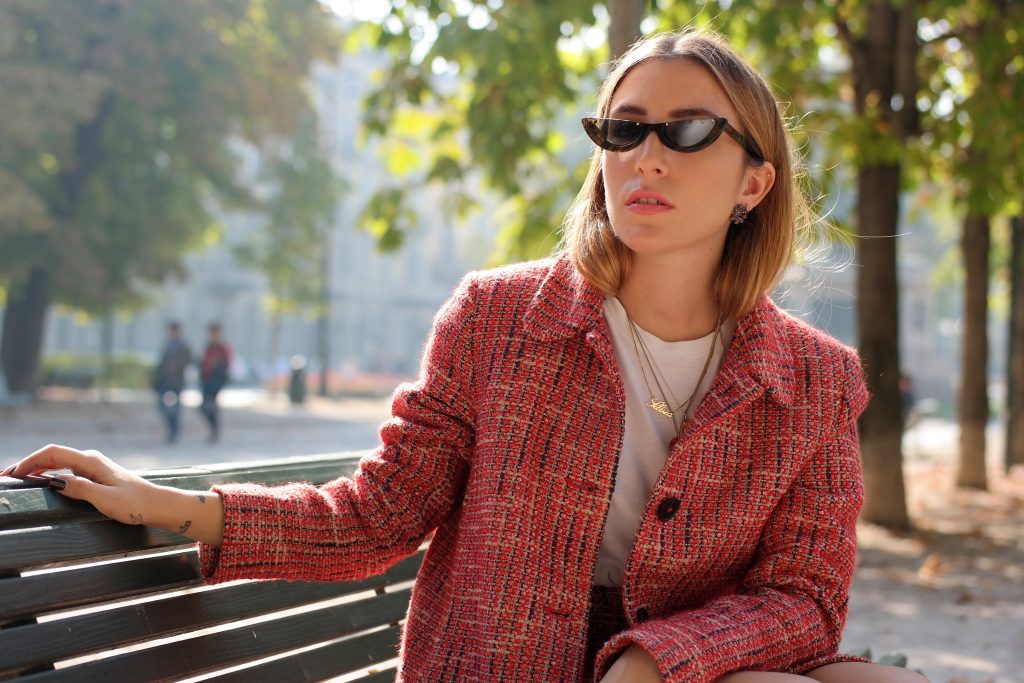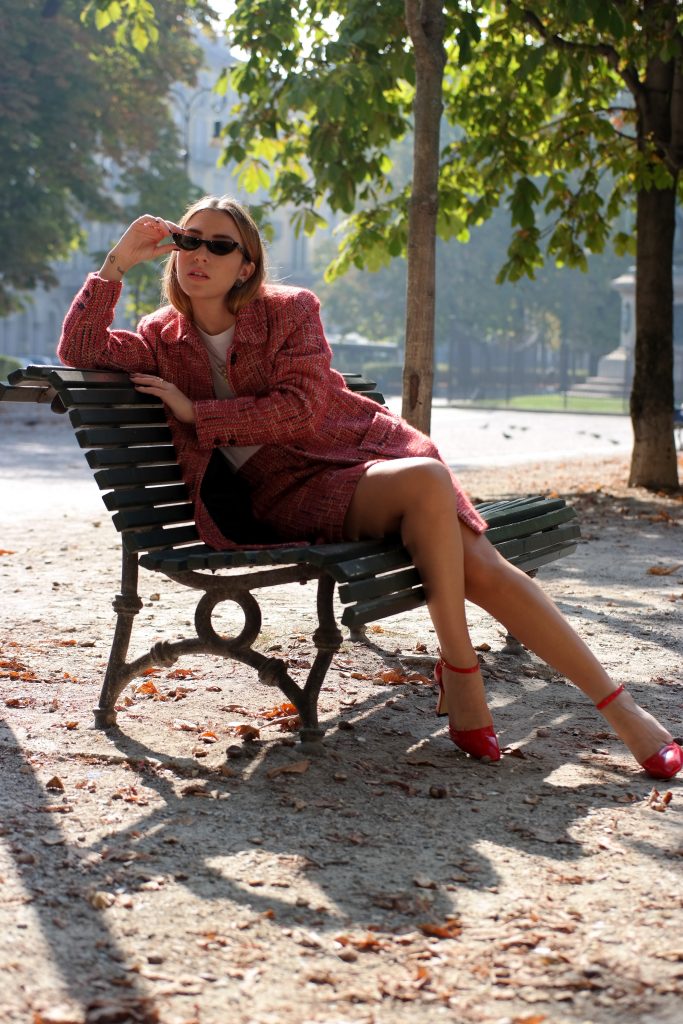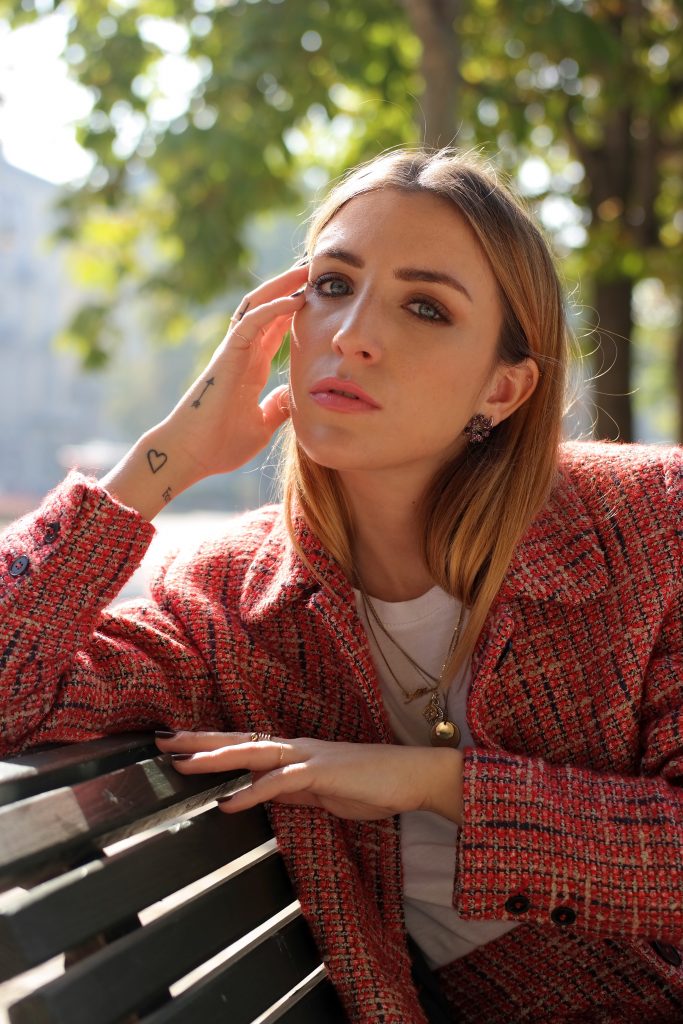 ..if you like this look I wear        Comptoir des Cotonniers jacket + skirt – Cinti shoes ( old ) – Sunday Somewhere sunnies
Photos by Barbara