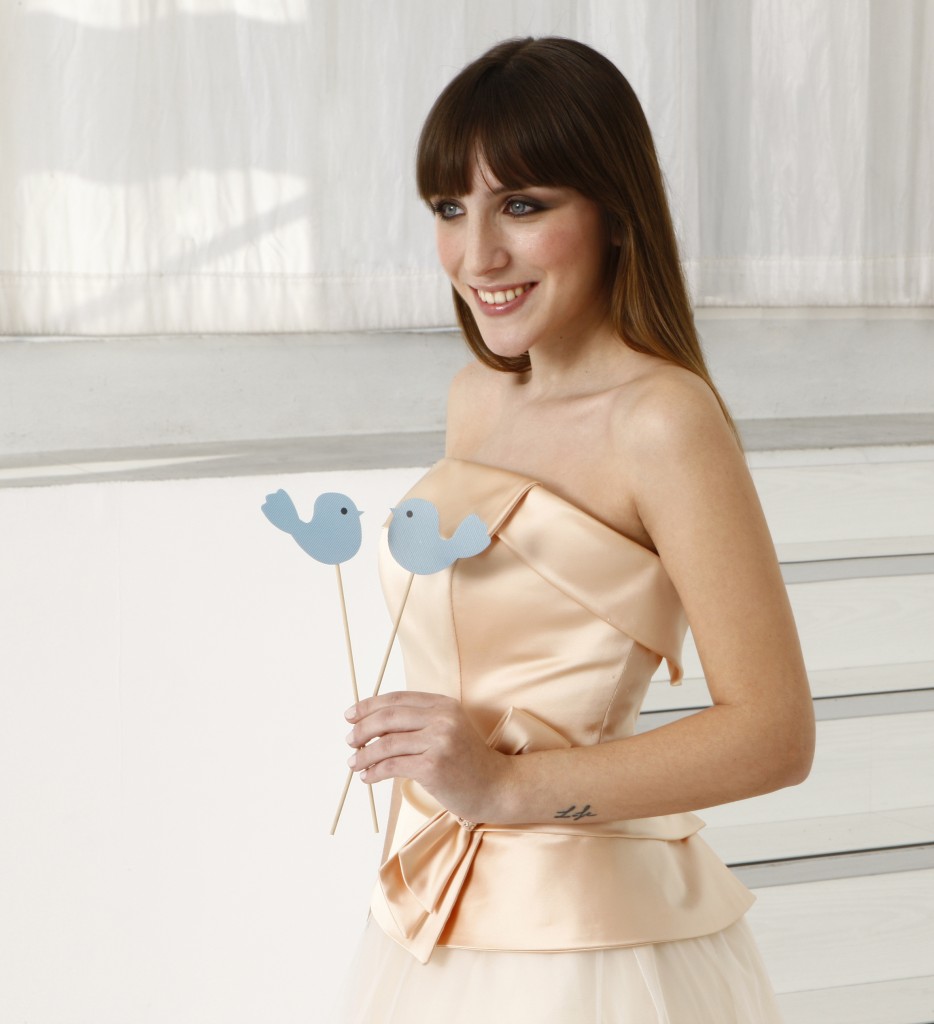 Ore 14.30, Milano, studio fotografico, tutto risulta etereo e sereno intorno a me, sono pronta per questa giornata di shooting  insieme a Chicca, una dolcissima persona nonché Stylist per
White spose.
Il tema è il pop quindi ci sarà da divertirsi, vi immaginate un abito bianco, per il giorno più importante della vostra vita in stile pop? Io si, è la nuova generazione, sono le ultime tendenze, vogliamo il colore, l'energia.
Mi preparo, comincio con i capelli ed il make up insieme alla mua, è bravissima, il risultato è semplicemente strepitoso. Poi lui, quell'abito appenso, il nostro primo incontro, color rosa antico, quel bustino, quel tulle, una magia. Sono pronta a scattare insieme a Cosimo, al primo scatto già é convinto, ottimo lavoro di squadra, che dire è fantastico.
Qualche risata, qualche sorriso, ci divertiamo sul set e come potrebbe essere il contrario? È passata un ora ed abbiamo finito, clap clap, risultato?
Beh fate voi! Il mio? 10+, e l'abito? La tua parte l'ha fatta alla grande.
—————–
English version:
Milan, 02:30 p.m. at a photography studio, everything seems to be ethereal and peaceful around me, I'm ready for this shooting day with Chicca, a really sweet person and also the Stylist for 'White spose'. The theme is the pop so it'll be great fun. Could you imagine a white wedding gown in pop style for the most important day of our life? I do! It's the new generation, it's the latest trend so we want colors and energy. I'm getting ready and I'm gonna start with hair and makeup with my MUA. She's so talented and the result is simply gorgeous. And then, it's his turn, that gown hanging, our first met, dusty rose, that bustier, that tulle, a real spell.
I'm ready to take pictures together with Cosimo and he's already convinced after the first photo shoot, good teamwork, what should I say? It's great! A few laughs, a few smiles, we've a lot of fun on the set and how could it be otherwise? It was an hour and we finished… yeah! What was the result? Well, you judge! For me A+ and what about the gown? It made a great job.
english translate: Laura Clarissa Marcora
Credits:
Pictures: Cosimo Buccolieri
Stylist: Cristina Canovi
 wearing >> Le Rose Spose dress
Location: Milan