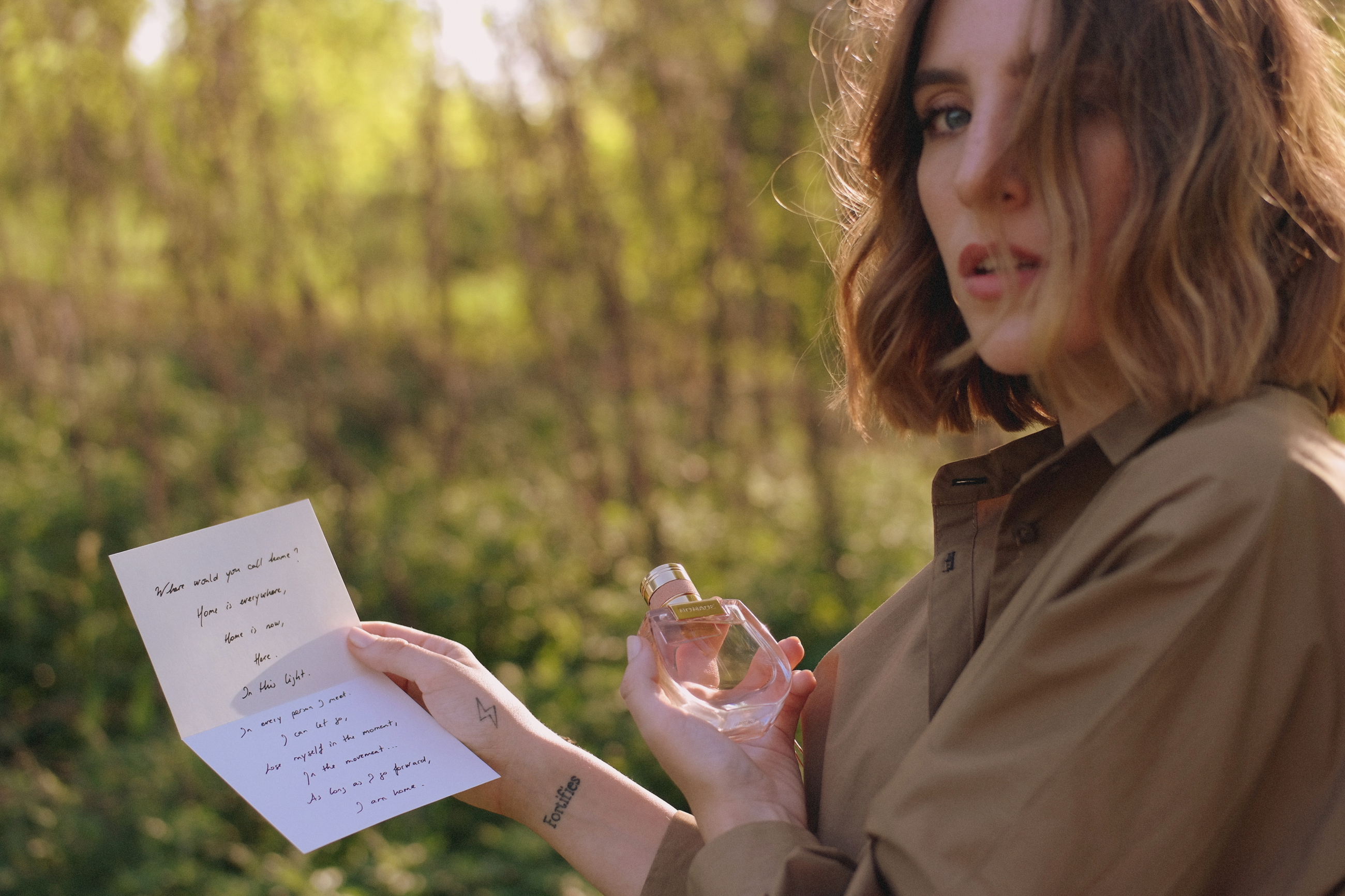 When you would call home?
A wild and precious fragrance for her, Chloé Nomade, over a trip to discover herself, ever sourrounded by different landscapes, colours, scents and visages, to one and only one target… searching everywhere her own awareness.
---
A very essence of freedom.
Leaving every dreams, every desires, every fears, just to meet her future,  to the unknown that softly will fold and  grant her.
Choosing what or what would be her future, or whereby she'll decide to built it, it depends only by her, without compromises or conditions, for her freedom and her happiness.
All is always on the move, all is evolging, all is changing.
A persistent and floreal chypre fragrance, with a strong  mineral character of the oak tree musk, wrapped in a sensual Mirabella Plum, doing a brightness sensation and a simply elegance jointly the freesia.
---
Una fragranza selvaggia e preziosa. Chloé "Nomade", un viaggio alla scoperta di se stesse circondata
continuamente da paesaggi, colori, profumi e volti diversi verso un solo ed unico obiettivo, cercare in ogni angolo del mondo le proprie consapevolezze.
La quintessenza della libertà.
Scoprirsi, di ogni sogno, di ogni desiderio, di ogni paura per andar incontro al proprio futuro, verso un ignoto che silenziosamente ti avvolge, ti accoglie.
Scegliere quale sia, o possa essere il tuo futuro, come tu decida di costruirlo dipenderà da te, senza compromessi, senza condizioni, la tua libertà, la tua felicità.
E' tutto in continuo movimento, tutto si evolve, tutto si trasforma.
Una fragranza intensa e floreale, cipriata, con forte carattere minerale del muschio di quercia è avvolto nella voluttuosa prugna Mirabelle che dona sensazioni di luminosità e semplice eleganza insieme alla fresia.
La donna Chloé lascia la scia della fragranza che la contraddistingue ovunque vada, in qualsiasi luogo viaggi. Un profumo che rappresenta così il suo continuo movimento, la sua ocntinua ricerca, come lei, Nomade.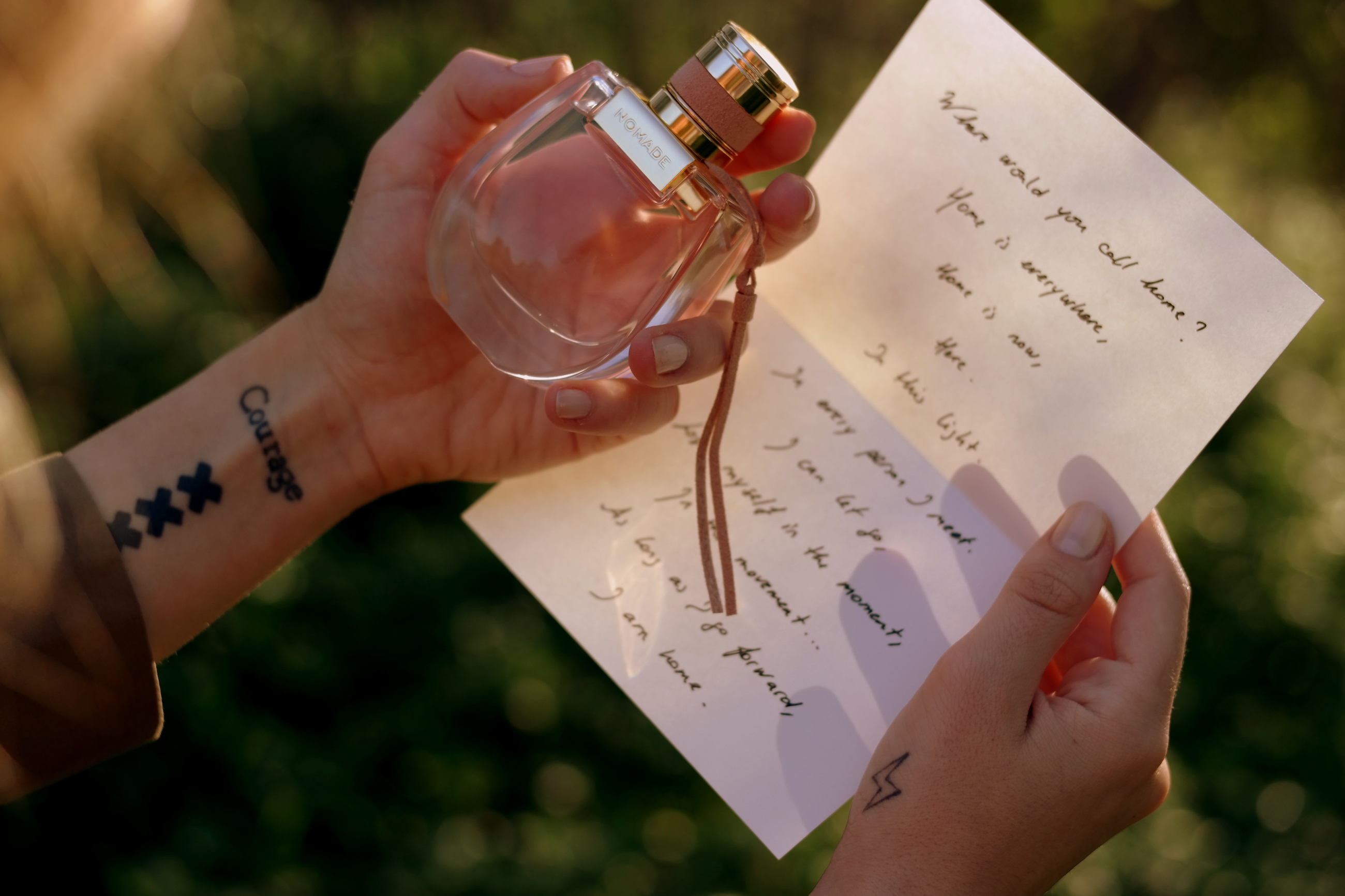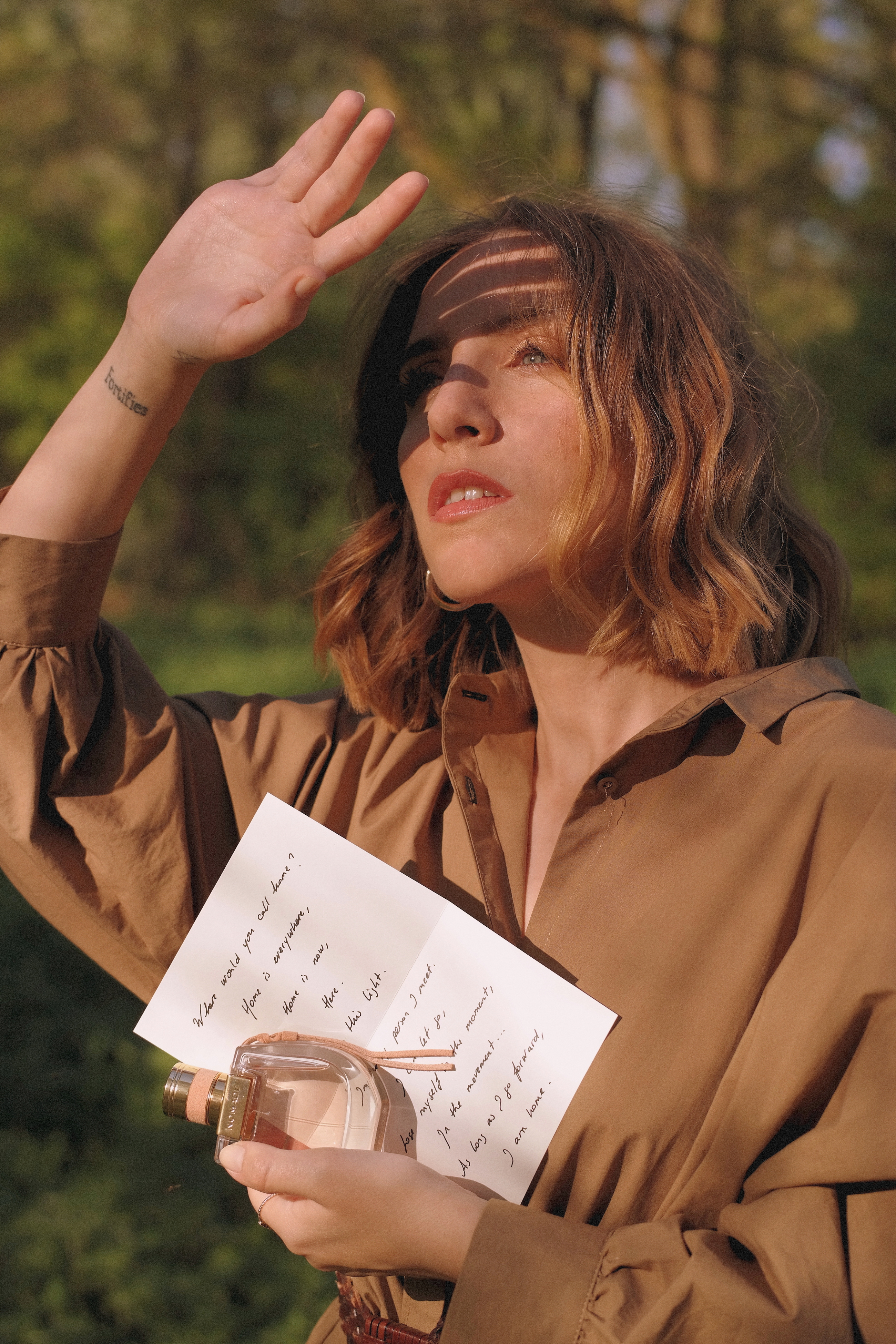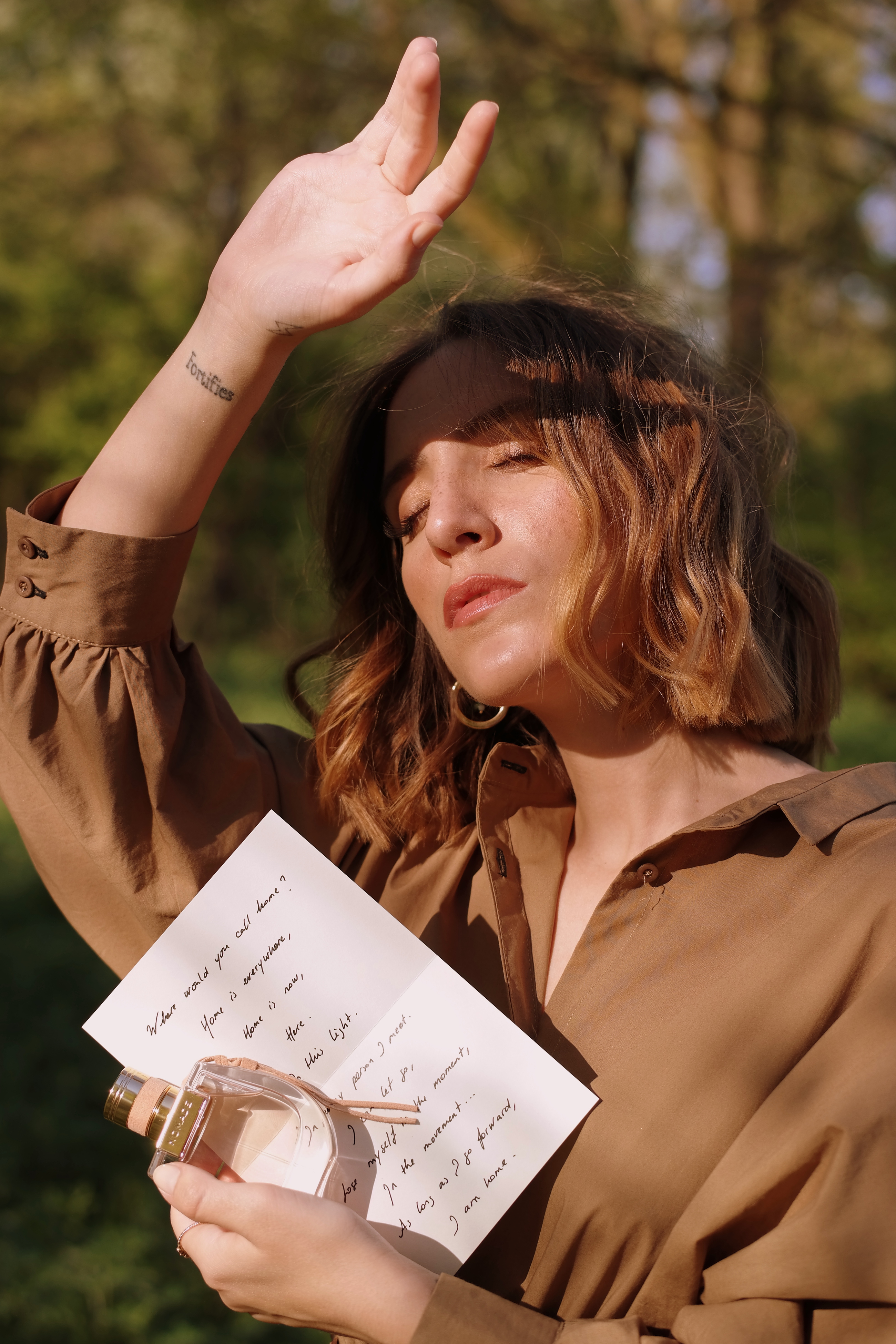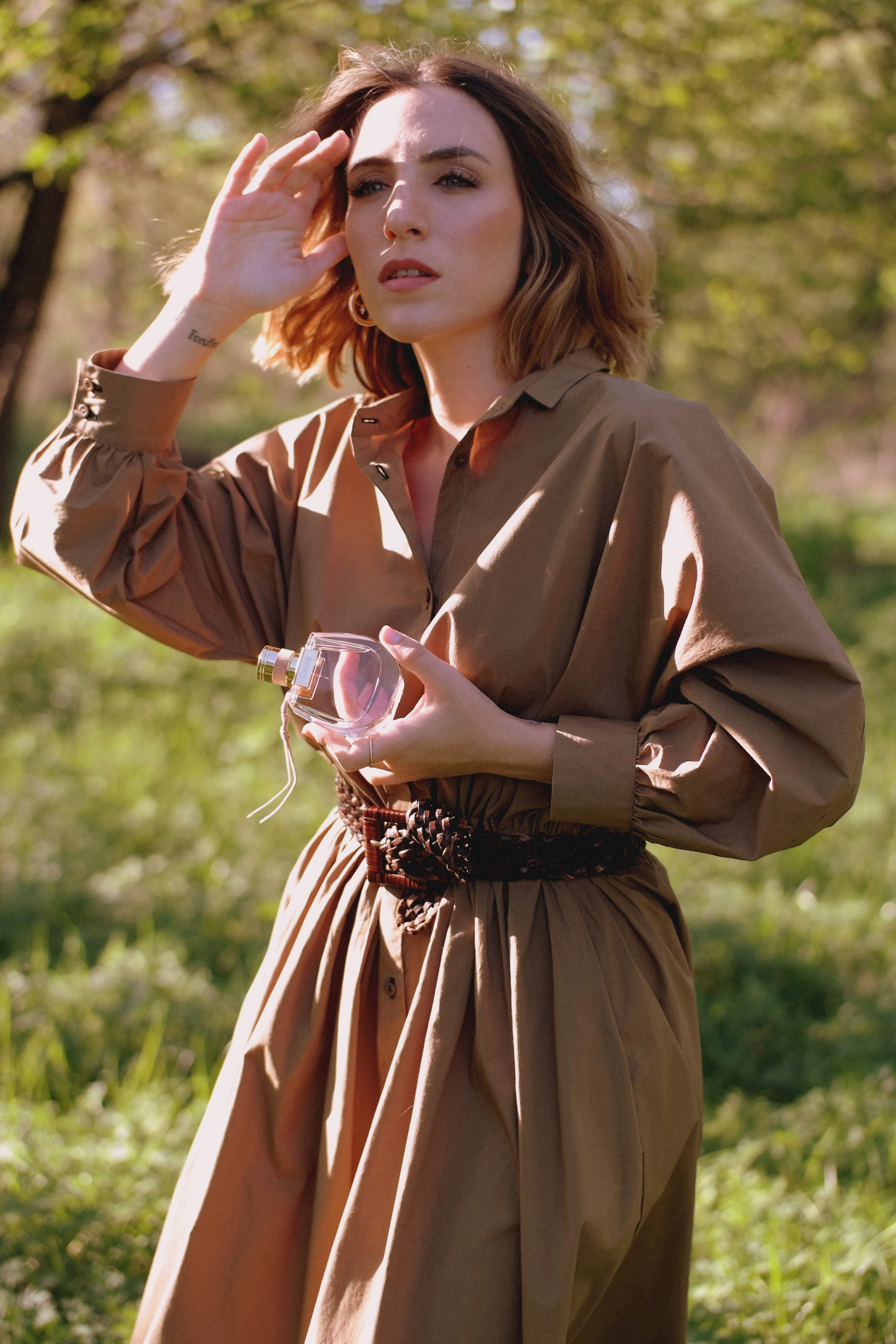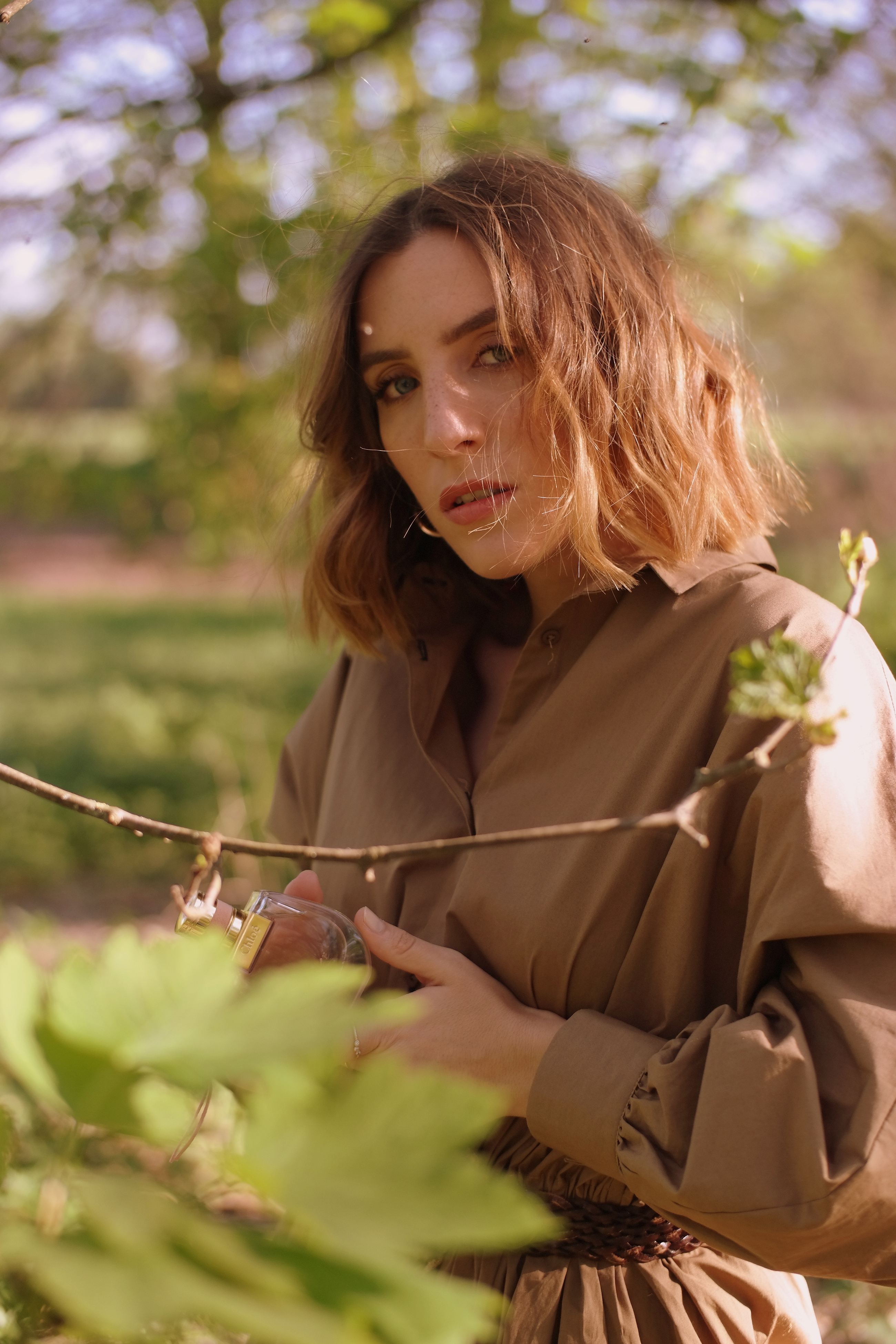 DRESSES : Momonì dress and vintage belt 
FRAGRANCE: Chloé – Chloé Nomade