SUMMERING JEWEL'S HUNT  ( pt.1)
---
The world of jewels has fascinated me for many years, I have always been attracted by their lights, by their being so essential and precious, by their way of accompanying our behavior, our style and our days in a discreet or extravagant way.
So I decided to create a section completely dedicated to them, in all their forms and styles, in every part of the world.
Here I show you some emerging, promising brands. Crossing some important European contries like  as Spain, Austria, Germany and France; have become brands that I wear and that I believe in.
(ITA version)
Il mondo dei gioielli mi appassiona da moltissimi anni, sono sempre stata attratta dalla loro luce, dal loro essere così essenziali e preziosi, dal loro modo di accompagnare in maniera discreta o stravagante il nostro portamento, il nostro stile e le nostre giornate.
Ho deciso così di realizzare una sezione completamente dedicata ad essi qui sul blog, in ogni loro forma e stile, da ogni parte del mondo.
Qui vi mostro alcuni brands emergenti, promettenti. Attraversando alcune importanti nazioni europee come la Spagna, l'Austria, la Germania e la Francia; sono diventati brands ad oggi  che indosso ed in cui credo.
PD PAOLA    modern – chic essential      
I work with PD Paola almost from two years. This is a modern – chic essential jewelry brand – Spain based – that I love and wear into my everyday looks. All the jewels are hand – made with silver 925 and finishes with gold 18k and cubic zirconia jewels.
On they e-shop you can find all your favourite pieces for you and.. for your pets with a charms limited edition.
ANDREA KOLLAR  minimal but expressive lines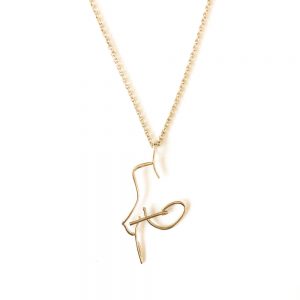 Austrian based. When art and jewels are together it's possible make a wish.  I discovered the Andre Kollar pieces this year and I'm felt in love with all the ceramics collection – it's a really talented woman. This is the WOMAN NECKLACE.
I believe in female empowerment, you know. Andrea Kollar creates his female works, with minimal but expressive lines.
*picture source by Andrea Kollar web-site
 STILNEST.    pieces made – to – order
Sustainable brand Berlin based. Hand- made pieces and made – to – order. I work with Stilnest from this year and I love this brand and the all collection/attitude. All of they products are available in 925 Sterling Silver, 24K Gold or Rose Gold Vermeil or 14K Solid Gold. Gold Vermeil that we're using for our products is a term for a high-end version of gold plating. It means there's a much thicker layer of gold on top of Sterling Silver.
you must know : all the ships it's made to  minimize the carbon footprint ofthe packages.
ALOHAS    simple lines indie- chic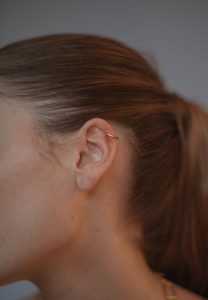 this is a spanish brand,  they specialize in footwear –  I wear and love them, but they also have a small section of jewels with clean and simple lines, indie-chic. 925 gold plated sterling silver. are a perfect atch with their shoes. 
Their jewels remind me a little of the sea, the corals, the treasures that are there. Allure as chic and fresh as the Spanish coast.
*picture source by Alohas web-site.
I hope you enjoy this first selection of jewelry brands that I work with and wear.
The jewels to wear this summer. The next selection will be so soon. silvia xx