Mi piace raccontare storie, mi piace immergermi nei paesaggi circostanti ed estrapolarne la loro magia, la loro storia, la loro verità. Ogni luogo ha qualcosa da raccontarci ed il solo modo che ha per farlo è attraverso i colori, i rumori, gli odori. Io sono qui per ascoltarli e raccontarvi le loro storie.
---
---
Il primi giorni dopo l'inizio di una nuova fase per l'Italia, dove i confini che segnavano le nostre distanze come righe nel palmo di una mano si sono fatti trasparenti, aprendoci così nuovamente l'uno verso l'altro, riallacciando le montagne alle colline sino ad arrivare al mare; ho deciso di mettermi in viaggio ed attraversare colline, monti e mari sino a quest'ultimo dove, a pieni polmoni, ho respirato ossigeno e nuove prospettive.
Sono tornata in Liguria, nord dell'Italia, dove per anni i miei piedi hanno incontrato la sabbia sotto i loro passi, dove il silenzio ancora è padrone, dove a piccoli passi sento vociferare i turisti, dove i cucchiaini danzano all'interno delle tazzine in porcellana con il caffè caldo all'interno, un croissant con confettura d'arancia, l'odore di focaccia ligure calda provenire dal panettiere all'angolo del "budello" e i bambini trepidanti dirigersi verso le spiaggie.
Ho camminato lentamente, godendomi passo dopo passo il calore sulla pelle, le rondine danzar nel cielo, i panni bianchi stesi al sole e le bougainville in fiore ricoprir ogni cosa. Poi ho incontrato le onde spumose del mare che mi hanno raccontato storie di sirene e di pirati, di amore e di avventure, di magia e di mistero. Ho ri-assaporato l'infanzia e l'adolescenza come mai fatto prima di oggi, ho sorriso all'età adulta l'ho resa parte, finalmente, di questi luoghi dove i ricordi hanno smesso di rincorrersi in maniera confusa ed hanno preso consapevolezza di esistere, hanno trovato quiete e bellezza.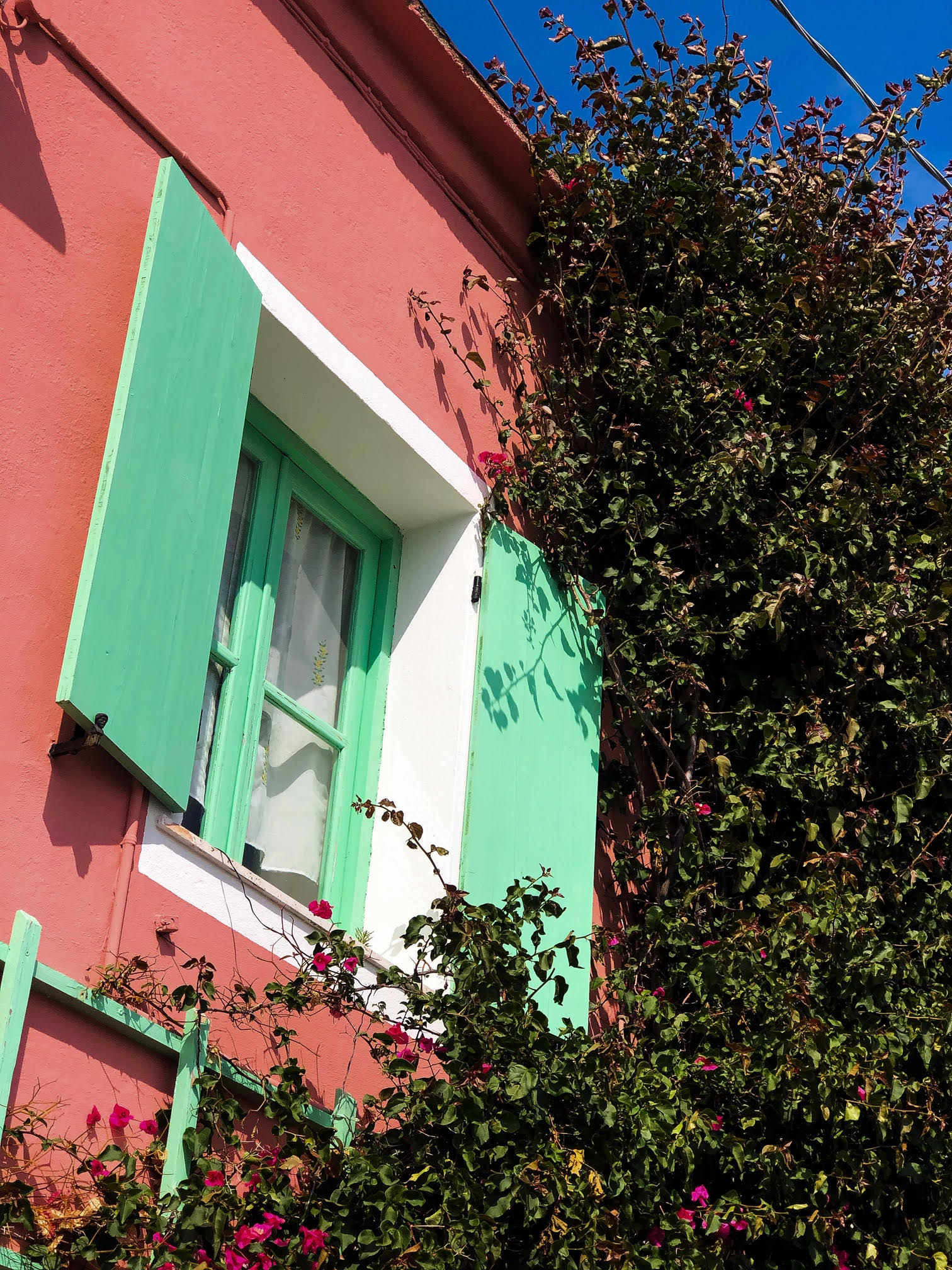 ​I like telling stories, I enloy immersing myself in surrounding scenery to extract their magic, their story, their truth.
Every place tells me something trough colors, sounds, scents. So,  I stay here, to hear them and tell you their stories
During first days of new phase of Italy, after lockdown, when distances and borders becames more and more accessible, when we finally be more free to meet each other, to discover left mountains anh hills and sea, I decided to move towards the sea, to get a breath of fresh and pure air and also new life expettancy.
I came back to Liguria, Northern Italy, where I spent many years in the past. Finally my feet sank into the sand, I felt the wonderful silence, the sweet voices of few first tourists.  I enjoy to feel the sound of a spoon in a worm cofee cup, the taste of an orange flavour croissant, the scent of warm Ligurian Focaccia coming from the corner "budello" baker, I saw exciting kids heading to the sea.
I walked slowly, and step by step I enjoy to feel the warmth on my skin,to see a dancing swallow in the sky, white laundry dried by the sun, the plenty flowered bounganvilles.
I met fluffy sea waves telling me  of mermaids, pirates, love or adventure or magic or mystery stories.
I strongly remembered of my infancy and adolescence. I smiled to my adulthood, where my memories became more conscious finding a state of a beautiful rest.
photo credits Silvia Caroline Schirinzi